Description
Upgraded ORTUR Laser Master 3
ORTUR Laser Master 3 laser engraver is equipped with the latest 11th generation OLM-ESP-PRO-V2.4 motherboard, which adopts the V2.0 series smart laser firmware. It features 20000mm/min engraving speed, integrated air assist, and dual fans, bringing smooth engraving, higher accuracy, and more refined engraving products.
10W LU2-10A Laser Module
LU2-10A laser module adopts the 4th generation of laser spot compression technology and the 2nd generation of laser diodes combining technology. It has 10w high power and a compressed laser spot, so it's better at cutting and engraving harder materials.
Higher Precision
With an improved mechanical structure, it has a 0.05×0.1mm focal spot, bringing delicate details at 0.01mm. It can cut 12mm wood and10mm acrylic in one pass. Also, it can cut the pine board with 20mm max thickness and acrylic sheet with 30mm max thickness.
7 Safety Features
It features a safety lock (keep the key, professional use only), active position protection, sloping position protection, exposure duration detection and limitation, voltage and current safety control system, host computer watchdog, and emergency stop switch.
Wide Compatibility
ORTUR Laser Master 3 laser engraver can be compatible with various mature engraving software, such as LaserGRBL, LightBurn, and Laser Explorer (ORTUR APP). LaserGRBL supports Win XP / Win 7 / Win 8 / Win 10, and LightBurn supports Windows, Mac OS, and Linux systems (need to be paid), while Laser Explorer supports Mac OS 10.0 and Android 7.0 systems.
Laser Explorer has 2 switchable modes: easy mode and professional mode. iPhones, Android Phones, iPads, and Android Pads are supported, and it also supports printing photos from mobile phones.
Faster Speed20,000mm/minJust 1 Minute to Make ItLaser Customers' Name on Your Products Good for Business Use
Stronger PowerMore Powerful Capabilities Create More Possibilities
Powerful Enough Cut 30mm Acrylic,Cut Through 10mm Acrylic / Pine Board One Pass(With Air Assist)
Higher PrecisionThe Improved Mechanical Structure Focal Spot 0.05×0.1mm
Bring Delicate Details at 0.01mm
Stable & Lighter 10W Laser ModuleIntegrated Air Assist, Dual Fans, Foldable Focal Gauge, All in 235g Weight
The 4th Generation of Laser Spot Compression Technology
The 2nd Generation of Laser Diodes Combining Technology
Focal GaugeLaser Diode 1Air IntakeLaser Diode 210W Laser
Laser Explorer
Professional APP, But Easy to UseSwitchable Modes: Easy Mode or Professional Mode
Automatic Operation Guide, Novice Friendly
(Support iPhones, Android Phones, iPads, Android Pads)
The Latest Smart Laser Engraver SolutionFrom Ortur Laser Application Technology Lab
The 11th Generation Of Laser Motherboard
The V2.0 Series Smart Laser Firmware
In a Word, Know More Your Want, Easy to Use
Safety! Safety! Safety!Laser is Dangerous, Safety is the Most Important!
1. Safety Lock(Keep the Key, Professional Use Only)
2. Active Position Protection
3. Sloping Position Protection
4. Exposure Duration Detection and Limitation
5. Voltage and Current Safety Control System
6. Host Computer Watchdog
7. Emergency Stop Switch
Imagine it, Design it, Make it!
Product Parameter
Engraving Area : X400*Y400mm
Engraving Speed : 0-20000mm/min
Gross Weight : 6.5KGS
Warranty : 12 months
Machine Size : 580*550*150mm
Laser Wavelength : 455±5nm
Spot Size : About 0.05*0.1mm
Motors : 42×60 Y Stepper Motor x1 42×40 X Stepper Motor x1
Motherboard : OLM-ESP-PRO-V2.4
Product material : 70% Aluminum + 15% Steel + 5% Plastic + 5% Brass + 5% Others
Available Luminous Power : LU2-10A(9500-10500mw)
File Format : Jpg / Jpeg / Png / Bmp / Svg / Etc
Control Software : LaserGRBL / LightBurn /Laser Explorer(Ortur APP)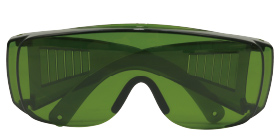 Laser Goggles *1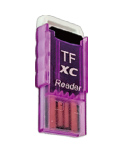 Card Reader + TF Card *1
Power Switch Keys *2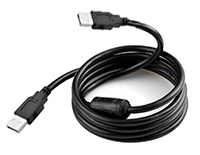 USB Cable *1
Specification
General
Brand: ORTUR
Type: Laser Engraver
Model: Laser Master 3
Color: Grey
Specification
Engraving Area: 400x400mm
Engraving Speed: 20000mm/min
Spot Size: About 0.05×0.1mm
Motherboard: OLM-ESP-PRO-V2.4
Motors: 42×60 Y Stepper Motor xl, 42×40 Y Stepper Motor xl
Available Luminous Power: LU2-10A (9500-10500mw)
Product Material: 70% Aluminum +15% Steel + 5% Plastic + 5% Brass + 5% Others
File Format: JPG/JPEG/PNG/BMP/SVG/ETC
Laser Wavelength: 455+5nm
Control Software: LaserGRBL/LightBurn/Laser Explorer (ORTUR APP)
Engravable Material: Wood, acrylic, leather, metal, ceramics, fabrics, cylinder, food, tinted glass, stainless steel, paper, cardboard
Weight & Size
Package Weight: 6.5Kg
Product Size(L x W x H): 58x55x15cm
Package Size(L x W x H): 66x24x20cm
Package Contents
1 x Front Assembly
1 x Rear Assembly
2 x Synchronized Belt
1 x Laser Wire
1 x Circuit Group
1 x USB Cable
1 x YRR Motor Wire
1 x Slideway of Left Y-axis
1 x Slideway of Right Y-axis
1 x Assembly of X-axis
4 x M4x8mm Screws
2 x M3x6mm Screws
2 x Idler Assembly
1 x WiFi Aerial
2 x M4 Set Screws
1 x 2mm Allen Key
1 x 3mm Allen Key
1 x Wrench
1 x Testing Acrylic
4 x Testing Woods
1 x 2.5mm Allen key
1 x Laser Goggle
1 x Card Reader + TF Card
1 x Power Adapter
1 x Brush
10 x Cable Ties
1 x Testing Aluminium Flake
1 x Machine Key
1 x LU2-10A Laser Module
1 x Air Assist
1 x Pipe Connector
1 x Thumb Screw
1 x Air Pipe (OD: 6mm, ID: 4mm)
1 x Laser Shield
1 x Air Flow Regulator
1 x User Manual